Accommodation
Sextantio Albergo Diffuso
Via Principe Umberto
67020 Santo Stefano di Sessanio
Ceremony Location
Campo Imperatore
Gran Sasso National Park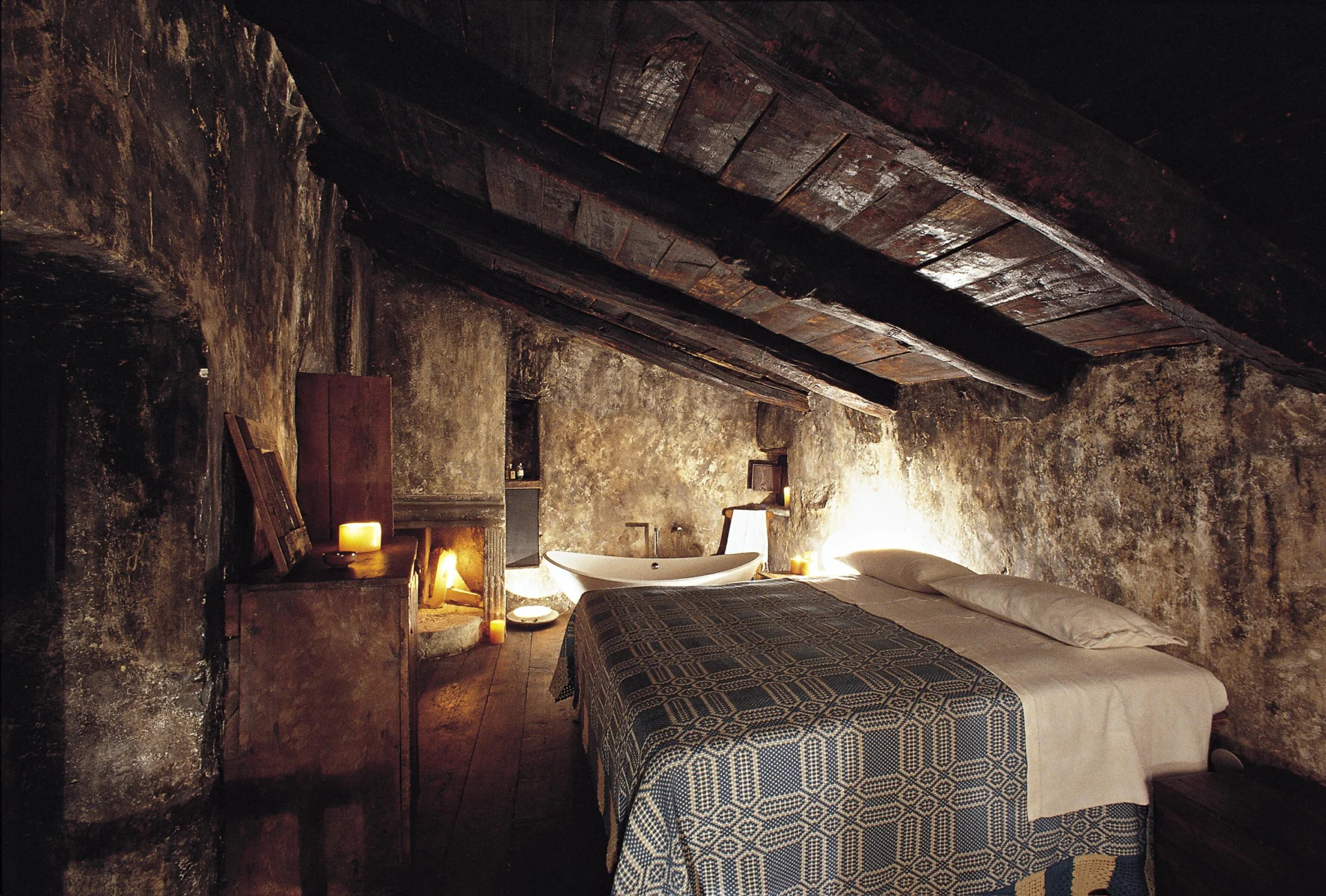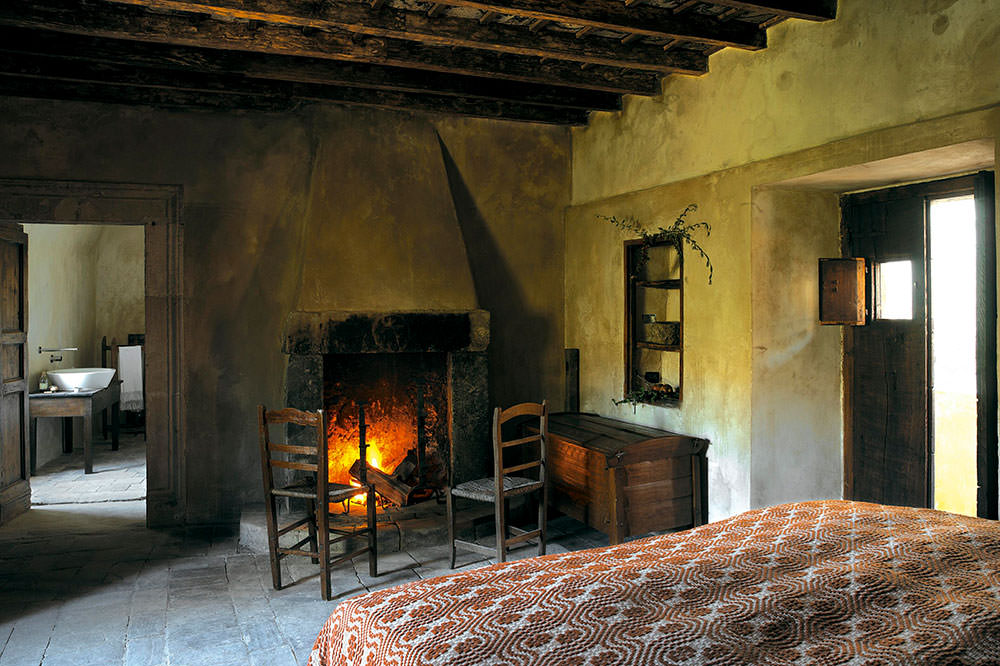 Sextantio Albergo Diffuso
Nestled high above the barren Gran Sasso hills in Italy's central Abruzzo region, the town of Santo Stefano di Sessanio is a maze of cobbled streets, steep stone stairs, arches, vaults, gargoyles, hidden grottoes, frescoed loggias and crumbling walls covered in ivy.
And at the heart of it, the province's (if not in Italy) best-known hotel, Sextantio Albergo Diffuso is where we're going to spend 5 nights during the retreat, learning and exchanging ideas. Located at an elevation of 1,367 metres, inside the Gran Sasso and Monti della Laga National Park, It comprises 29 accommodations dispersed among formerly abandoned stone houses of an ancient village, formerly used as barns, stables, pigsties, wine cellars and farmers' or shepherds' lodgings.
The village has been painstakingly brought back to life by visionary hotelier Daniele Kihlgren. Kihlgren committed himself entirely to the restoration, using strictly local materials—primarily terracotta tiles, wood, and limestone—and striving for historical accuracy.
"This is what I call 'authentic' Italy," says Kihlgren. "I wanted to restyle the buildings as we found them and bring back to life the so-called secondary human heritage: that of poor, outcast communities who for centuries stood as Italy's shame. That's why I kept the cracks in the walls and the fireplace hearth soot: these are layers of history.
Sextantio is the opposite of colonialist tourism. Clients here want to discover the village identity and mingle with locals."
Those who require 24-hour room service, a pillow menu and other tropes of five-star luxury will feel greatly deprived here, but it will attract people with a strong sense of adventure, a passion for history and authenticity, and a thirst for new experiences… Here we embrace the simple yet sophisticated Abruzzese cuisine that cooked in traditional way, bread making course, gnocchi cooking course and endless outdoor activities….
Gran Sasso National Park
Covering an area of 2,014 square kilometres, Gran Sasso e Monti Della Laga National Park is one of the largest national parks in Italy, a wild land of mountain peaks, rivers, lakes, gorges, valleys and waterfalls that is more rugged than most landscapes in Italy, giving it a great contrast to the rolling vineyard covered hills in other parts of Abruzzo and Italy.
Here you'll find flocks of sheep grazing in pastures, wildflowers, and wildlife that includes the rare Apennine wolf, eagles, peregrine falcons, wild boar, the Abruzzo chamois and on the other end of the spectrum: archeological sites, museums, mountaintop medieval fortresses and time-worn towns.
This colossal park is relatively unknown to tourists despite its astonishing beauty. The ceremony will take place at Campo Imperatore, the so called "Little Tibet" which is as beautiful as Iceland / Scotland (if not more), but without the tourists with the highest peak in the Apennine Mountains in background, Corno Grande, which stands proudly at 2,912m. So, if you're an adventurous person who's into hiking, trekking, mountaineering, climbing, horseback riding or all of the above, then this national park & retreat filled with fun activities is definitely going to claim its place in your heart.
Directions
GETTING THERE BY AIR
Your best bet is flying into Rome's Leonardo da Vinci–Fiumicino Airport (FCO) or Rome-Ciampino Airport (CIA). The hotel and the national park is almost two-hour from Fiumicino and one and a half from Ciampino by car.
Inform us your arrival time early enough and we will arrange the pick-up from the airports.
GETTING THERE BY LAND
Sextantio Albergo Diffuso is in the middle of the Gran Sasso and Monti della Laga National Park, a 90-minute north-east drive from Rome. There's free parking at the hotel.
GETTING THERE BY TRAIN
The closest rail station is 25km away in L'Aquila. From here Trenitalia (www.trenitalia.com) operates services to other cities in Italy, via a change in Terni.